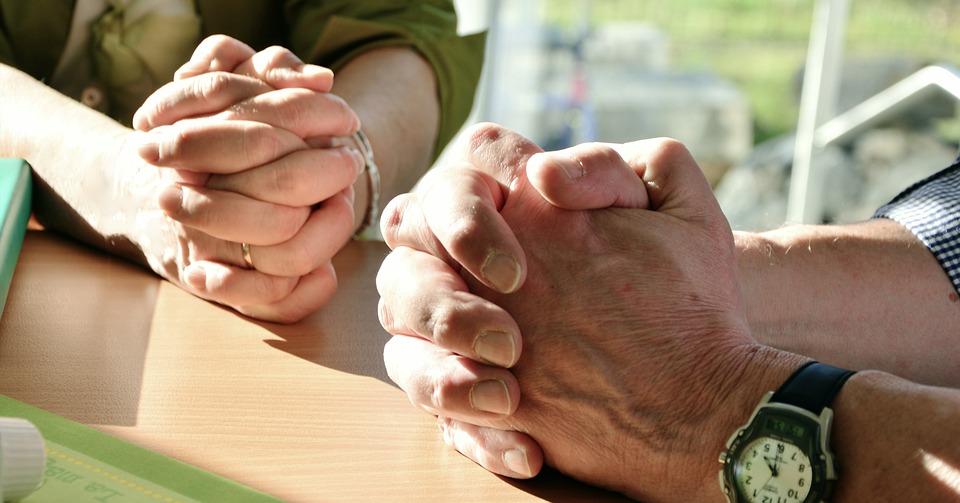 11 Jan

With folded hands, Lakeview SDA begins 10 Days of Prayer

Lakeview Seventh-Day Adventist church was filled with murmured whispers Wednesday night as people knelt in groups of two or three, praying hand in hand.

Bundled in hats, scarves and jackets, about 30 people braved the chilly January weather to participate in the church's first night of its inaugural 10 Days of Prayer event.

Some can be heard praying for healing and comfort. Some give thanks for blessings they hope to receive. Some just lifted Him up.

Prayer Ministry Director Simonne Dupre stands and calls for a song break. At Lakeview's first ever 10 Days of Prayer event, Dupre said she expects God to answer every prayer prayed that night.

"God said pray without ceasing," she tells the prayer warriors. "It doesn't matter what circumstance you're in. Just pray. That's what we need: more prayer, more power."

For Dupre and many other Christians, prayer is a direct line of communication with Christ and the ministry leader would like to see more of it at the church.

"When you have the spirit of Christ, you have humility. You have forgiveness and you have love. We need to pray every day," she said.

At typical prayer meetings, Dupre says you're lucky if 6 people show up and she was pleasantly surprised at Wednesday night's turnout.

However, she hopes for more.

"Look at Christ on Calvary – the sacrifice He made for us and let's respond to His invitation to draw closer to him," she said.

10 Days of Prayer continues at Lakeview through Jan. 20.

For more information, contact Dupre.