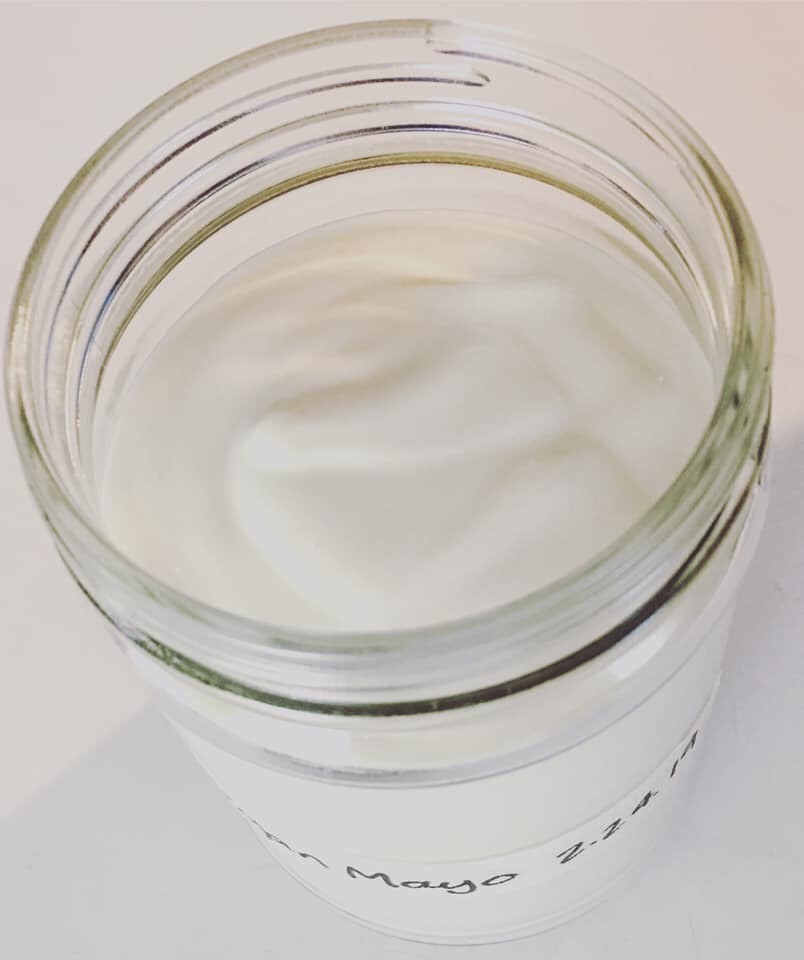 20 Apr

Recipe: Vegan Mayonnaise
INGREDIENTS
1/2 c unsweetened soy milk
1 t Braggs apple cider vinegar
1 T fresh lemon juice
1/2 t agave nectar or other sweetener
1/4 t dry mustard or 1/2 t Dijon mustard
1 t Celtic salt
1 c grape seed oil
DIRECTIONS
Combine all ingredients except for oil in a high-speed blender. Blend on high for 1 minute. Reduce speed to low and gradually pour in the oil.
Continue to blend on low speed for another minute. The mixture will slowly thicken.
Store in an airtight container in the fridge for at least a month.