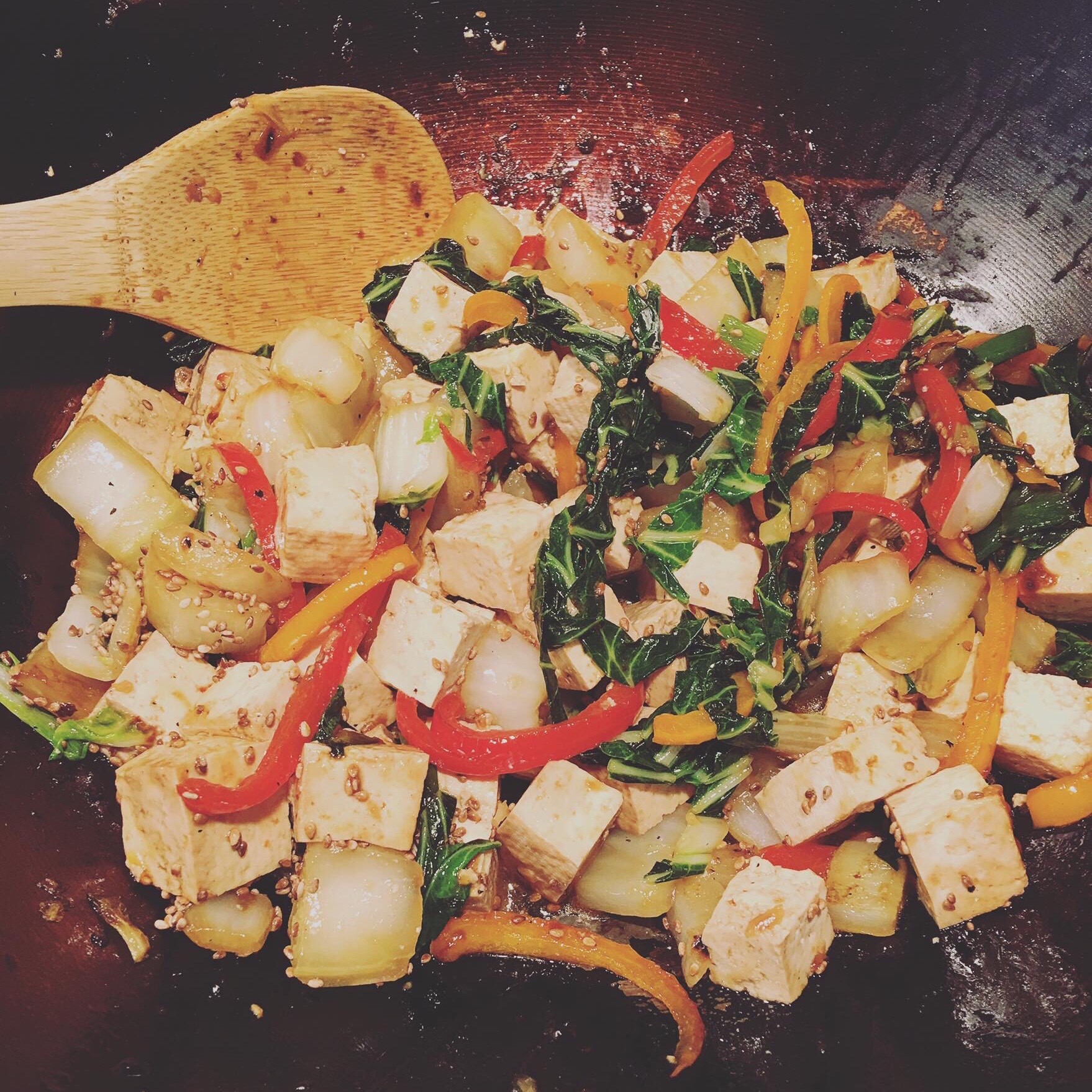 08 Apr

Recipe: Mongolian Vegetable Tofu
INGREDIENTS
1 pack of extra firm tofu, drained
4 T soy sauce, divided
1 T dark sesame oil
1 large head Bok Choy
2 t corn starch
1 T grape seed oil
2 red bell peppers, thinly sliced
2 garlic cloves, minced
4 green onions, sliced
2 T sesame seeds, toasted
DIRECTIONS
Dice up the tofu. Place in a shallow container. Combine 2 tbsp soy sauce and sesame oil, pour over it, mix and let it sit while prepping the other ingredients.
Cut Bok Choy stems in 1/2 inch size. Slice its leaves 1/2 inch sideways. Slice green onions.
Blend remaining 2 tbsp soy sauce into corn starch in a small bowl until smooth.
Heat oil in a wok over medium-high heat. Add Bok Choy stems, bell peppers and garlic. Stir-fry for 5 min. Add Bok Choy leaves and green onions. Stir-fry for 2 min.
Stir cornstarch mixture and add to wok along with marinated tofu. Stir-fry for 30 sec. Sprinkle with toasted sesame seeds.