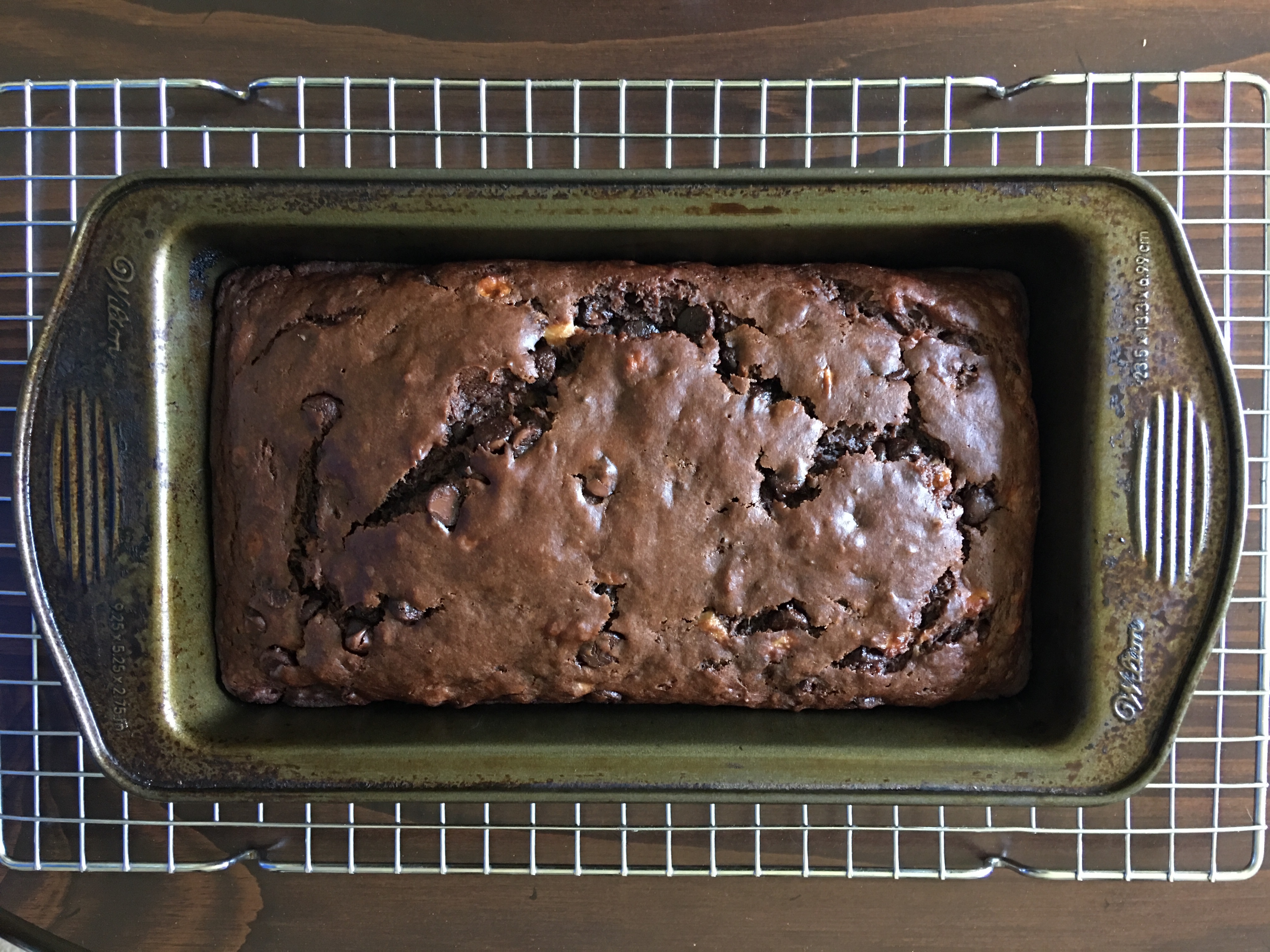 18 May

Chocolate Chip Banana Bread

Ingredients:

3 medium overripe bananas, mashed

1/3 c vegetable oil

3/4 c light brown sugar

1 t vanilla extract (alcohol-free)

1 c almond milk

1 1/2 c all-purpose flour

1/4 c unsweetened cocoa powder

1 t baking powder

1/2 t baking soda

1/2 t kosher salt

1 c semi-sweet chocolate chips

Directions:

Preheat oven to 350 degrees F. Grease a 9×5 loaf pan with refined coconut oil.

In a large mixing bowl, beat together bananas, oil, sugar, vanilla and milk until smooth.

In a medium-sized mixing bowl, whisk together flour, cocoa powder, baking powder, baking soda and salt.

Add the dry ingredients to the wet ingredients and mix until smooth.

Fold in the chocolate chips and then pour into the prepared pan.

Bake for about 45 min until bread has risen and is slightly cracked on top.

Let it cool in pan for 10 minutes, then run a knife around the edges to loosen and remove from pan. Transfer to a wire rack to cool completely.