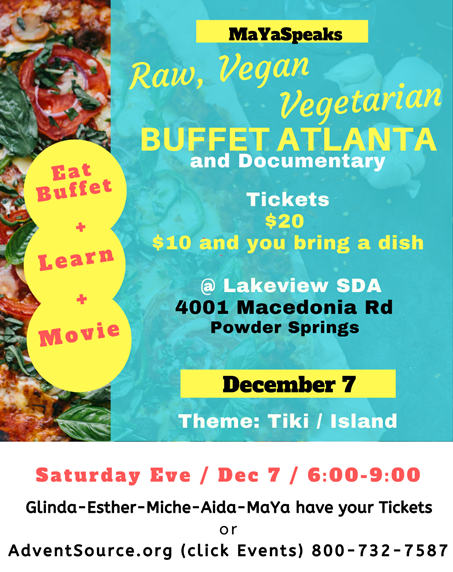 Buffet Atlanta
Date/Location: Sabbath, December 7, 2019. Lakeview Seventh-day Adventist Church, 4001 Macedonia Road, Powder Springs, GA 30127.
Description: Taste and see and improve your "Easy Fix" healthy foods at home. You will be inspired. The buffet has special features and you'll see a documentary on the benefits of plant-based eating.
Please click here to download the flyer.
Who Should Attend: Anyone who enjoys good food, who is curious about plant-based meatless dishes and desserts. And anyone who needs to know that plant-based eating is more than just salads.
Schedule:
Sabbath, December 7, 2019
5:30 pm-6:00 pm – Event Check-in
6:00 pm-9:00 pm – Buffet